About Us
Longmont Community's Trusted Chiropractors since 2010.
We have been providing award winning chiropractic services to residents of Longmont and the surrounding areas since 2010. We are dedicated to providing high-quality, affordable and complete care to all of our patients, and strive to find complete solutions to underlying problems in addition to providing symptom relief. If you are in need of a Longmont chiropractor, look no further.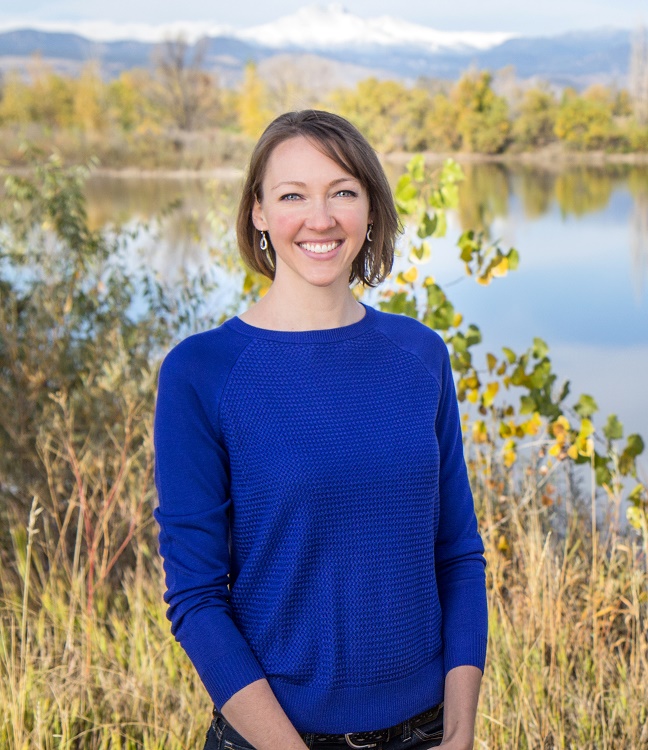 Meet Dr. Christine Illman
Chiropractor & Co-Owner
Thank you for taking time out of your day to find out more about our practice! I have been in practice for more than a decade and have developed a love of caring for pregnant/postpartum mothers and children. I have had 3 kids of my own and understand first-hand the joys and challenges that accompany each stage of motherhood. I have done an additional two years of training through the International Chiropractic Pediatric Association and have taken multiple courses in pelvic floor dysfunction and rehabilitation through the Institute of Birth Healthing. In addition, I am a certified Webster Technique practitioner, which is a unique way of assessing and adjusting a pregnant woman to help ease pregnancy pains and even lead to a shorter birth. In addition to moms and kids, I specialize in treating migraine, headache and neck pain sufferers. 
My Focus
I focus mainly on manual adjusting using several different techniques I have honed over my years in practice.  However, I am also very skilled at instrument adjusting (such as an Activator), which is perfect for those patients who need a gentler approach or who prefer not to hear the "popping" sound when getting adjusted.   
My Process
While adjustments are the cornerstone of chiropractic, I find it important to also address the muscular components of pain and dysfunction. I always start a session with thorough work on your muscles, whether it be massage, Graston Technique or Dry Needling (depending on what you and I agree would be best for you).  
At Home
When I'm not in the office, I am homeschooling our three wonderfully hilarious daughters, Addie, Emma and Izzy. I have a love of travel, watching the sunrise, baking, cultivating new hobbies and cuddling with my family.
Meet Dr. Drew Illman
Chiropractor & Co-Owner
Greetings! Thank you for taking the time to learn more about our practice. I have been practicing chiropractic for over a decade, and love my work.
I am a licensed, board certified Chiropractor in the state of Colorado. I completed my Bachelors of Science from Indiana University and graduated from University of Western States in Portland, Oregon, an accredited 4-year doctoral program that is considered a leader in evidence-based medicine.
I've been a student of anatomy for years and was an instructor of Anatomy and Physiology for a local nursing program. As such, I have a very strong grasp of how the body moves and a keen eye to detect dysfunction and identify its source. I enjoy working with athletes and I hold a Certificate in Sports Medicine from the University of Western States. To further my ability to effectively treat sports injuries, I have studied Functional Dry Needling extensively with Ivo Waerlop, which has proven invaluable.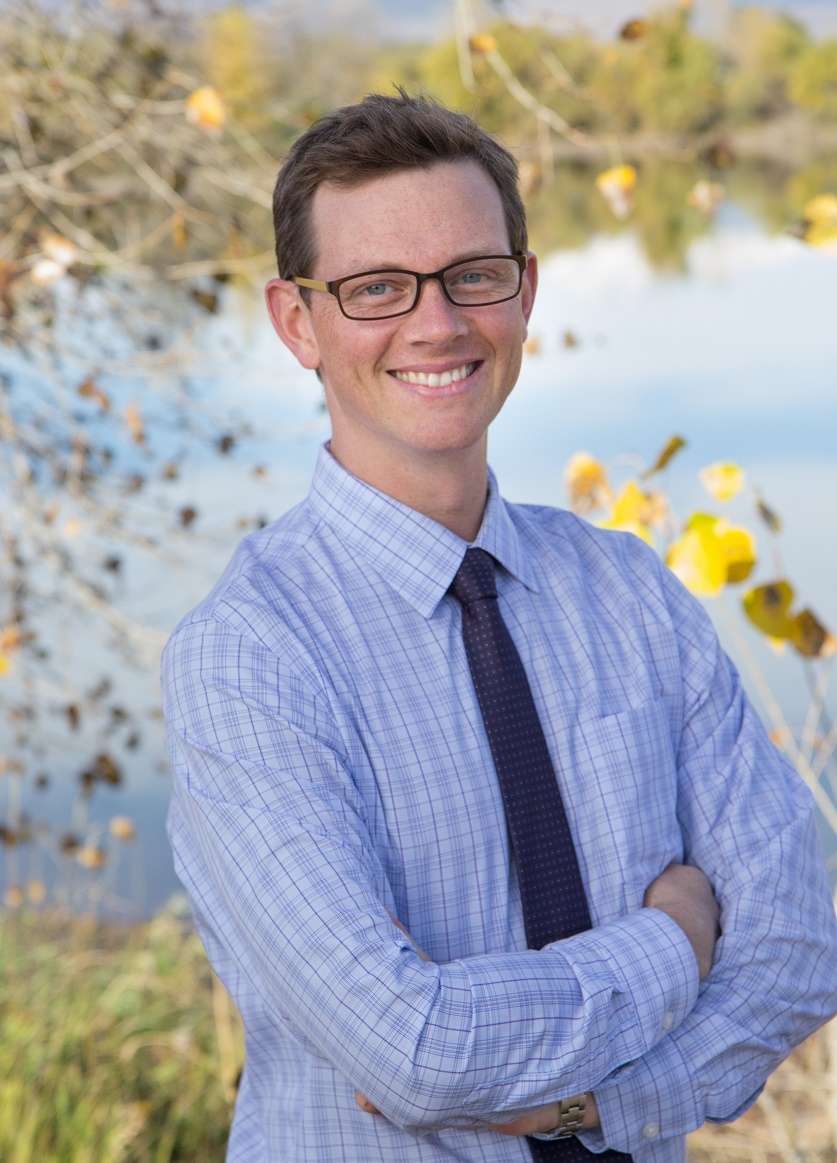 My Focus
I love anatomy and I enjoy working with athletes. I like to utilize nutrition and supplements to help patients with common disorders such as IBS and chronic inflammation. I am currently working to complete a diplomate in internal medicine (DABCI), which is a 2 year post-doctoral program teaching physicians how to look for system breakdowns, rather than the "pill for an ill" approach common in western medicine. I will often use advanced laboratory testing (blood work, spirometry, ALCAT, Dutch test, etc) to determine the best treatment approach. Another unique technique I utilize is called Nasal Specific Therapy, which you can read about here.  
My Process
I use a variety of manipulation techniques, most commonly referred to as diversified adjusting. I also spend time addressing muscle imbalances through manual therapy or dry needle therapy. I may ask to see you walk or repeat the motions that cause your pain to determine the source of dysfunction. Following a treatment session I will typically provide you with stretches or exercises to assist in your quick recovery. If our goals are functional medicine oriented (internal disorders), I may order lab work or prescribe herbs and/or supplements. My goal is to accurately diagnose and treat your condition as quickly and effectively as possible. I often refer to my patients as family, as I really do enjoy the work I do and wonderful people I get to work with.  
At Home
I have an amazing wife and three wonderful little girls which I am so grateful to spend time with.  We homeschool our girls, so many of my days involve teaching our children. I love to mountain bike, and have been competing for nearly 30 years. I also enjoy cooking, playing guitar and flying airplanes. 
Drew is AMAZING! I'm extremely active and he has helped me carry my body through all of the active things I want and need to do. I will definitely keep seeing him as long as he's practicing!
– Teaira B.
I have been coming to Dr. Chris for about a year to help with back, neck, and shoulder pain that I've had forever due to scoliosis and a lifetime of bad posture. She is great at listening and understanding the problem, and she uses various techniques depending on my specific needs and pain points each visit. I love being able to book an appointment through her website any time I need to, and I can usually get in within a couple days. Highly recommend Dr. Chris and Left Hand Chiropractic!
– Ashley W.
  I struck gold when I found Dr Chris and Dr Drew –both are truly fantastic practitioners. Both are experienced and confident in their knowledge and most importantly — their application of the techniques the art and science of chiropractic affords. The most distinguishing characteristic that sets both Chris and Drew apart in their field, however, is a steadfast humility. First and foremost, they listen… this is what makes a practitioner a partner, which is what healthcare needs to be. Health is the cornerstone to happiness and I feel confident that you too will find your experience at Left Hand Chiropractic to be nothing less than stellar!
– Elizabeth S.
Dr. Chris is very thorough and truly listens to my needs. She adjusts my treatment based on what my body is telling us it needs and doesn't just assume I need the same treatment as I did the last time I was in. I really appreciate that when I book an appointment, I'll receive the full 20 minutes devoted to me. I've tried other Chiropractors before, but Dr. Chris is hands down the best one!
– Michaela A.
Dr. Chris is amazing! I have visited her during 3 out of 4 of my pregnancies and I can't tell you how much her adjustments helped. I normally struggle with high pain from sciatica and other pregnancy related problems but seeing Dr. Chris regularly helped keep much of the pain at bay. I highly recommend her!
– Kileen M.
What Sets Us Apart
Here at Left Hand Chiropractic Center, your comfort is our top priority. We live by the principle of treating others how we would want to be treated and this has led us to set up our practice a little differently.  In our practice, you will find:
People love to take advantage of our online scheduling!  We understand that everyone is busy and there are often work commitments and soccer games to schedule around.  Our scheduling software makes it easy to sync openings in your schedule with open appointments in ours. Give it a try!
Straight forward, all inclusive fees.  
Our fees are simple.  We charge one set fee which includes any and all modalities and adjusting you may need that visit. There is no surprise billing in this office!
Private treatment rooms
We understand that sometimes it's necessary to talk about personal things during an appointment, especially because we're dealing with the human body.  We want you to feel comfortable sharing any details you feel are important without fear of anyone else overhearing.  Your business is your business and we keep it that way. 
20 minute visits 
We believe in a holistic approach to chiropractic and feel it's important to allow enough time in a visit to listen to feedback and progress, give a thorough treatment and have time at the end to chat about home care and if future visits are recommended. Twenty minutes is the perfect amount of time to get a lot of work done without being a major interruption in your day.
Complete one-on-one care with the doctor
This is where we really shine!  Instead of having chiropractic assistants do most of the work then the doctor just popping in (pun intended) to do the adjusting, we do it all ourselves. Getting to know each patient as a person is very important to us, so all of your time in our office is directly with either Dr. Drew or Dr. Christine.  It also means your 20 minutes is spent getting concentrated care so you feel better faster.

We are always happy to answer your questions and address your concerns. For more information and to learn the basics of chiropractic care and what sets us apart in the health care field, check out our FAQ page.
Visit Us
1304 Vivian St. Longmont, CO 80501
Our building sits on the corner of Mountain View Avenue and Vivian Street. We are about a mile east of Longmont United Hospital on the same side of the street.