Our Longmont Massage Therapists
Left Hand Chiropractic Center is proud to have several licensed Longmont massage therapists working along side a Longmont chiropractor to meet your needs.
Annette Bloom, LMT
Annette combines her keen interest in people with a deep listening practice as key components of her body therapy. She has extensive training in Hawaiian Lom-Lomi, visiting the islands for workshops since 1998. Annette was introduced to Thai Yoga Massage in 2003 and traveled to Thailand this Fall 2012 for a 10 day Thai massage intensive. She has also studied Craniosacral Therapy with the Upledger Institute and graduated at the top of her class from Educating Hands School of Massage in Miami, Florida in 1996. Annette is highly creative and builds her treatments individually to meet your needs. She combines Swedish, deep tissue, Lomi-Lomi, reflexology, Thai yoga massage, Pilates-based exercise and rehabilitative principles and craniosacral work as her main ingredients.
When not working she may be found outside trail running, cycling, skiing, snowshoeing, doing yoga and Pilates. Annette is highly sought after for her amazing talents. Left Hand Chiropractic Center is proud to offer massage by Annette Bloom.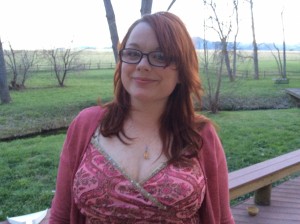 Sarah Lane, CMT
Massage Therapist
Book a session with Sarah
Sarah attended the Boulder College of Massage Therapy and graduated in 2008 with over 1000 hours of training in a wide array of modalities including: Structural Integration, Neuromuscular Therapy, Sports Massage, Swedish Relaxation Massage, Aroma Therapy, Reflexology, and Shiatsu/ Accupressure. She has a deep passion for anatomy and kinesiology. Sarah's goal as a therapist is to utilize all available knowledge and techniques in order to access and create a treatment plan that is tailored to each client on an individual basis.
Sarah enjoys living on the front range and is excited to show off her talent as a massage therapist!