Our Chiropractors
Left Hand Chiropractic Center is proudly owned and operated by a husband and wife team of local Longmont chiropractors, Dr. Drew Illman and Dr. Christine Illman.
Dr. Jonathan "Drew" Illman, DC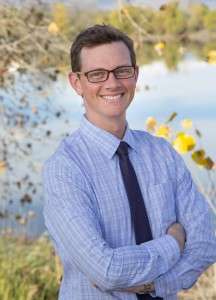 Dr. Drew Illman is a licensed, board certified Chiropractor in the state of Colorado. He completed his Bachelors of Science from Indiana University and graduated from University of Western States in Portland, Oregon, an accredited 4 year doctoral program that is considered a leader in evidence-based medicine.
Dr. Drew Illman believes the future of health care lies in prevention and natural healing and applies a whole body approach to health and healing. His focus is treating the causes of disease and not simply the symptoms. He prides himself on working cooperatively with other physicians, making sure patients get the complete care they need. His wide variety of treatments blend traditional chiropractic with some of the most effective physical therapy, rehabilitation, nutrition and manual medicine techniques.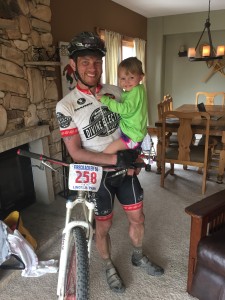 He loves sports and played collegiate soccer in addition to racing with the Indiana University cycling team. As such, he loves treating athletes. While in school he took the sports medicine elective and learned the Graston Technique, which is excellent at treating soft tissue injuries. In his free time he enjoys cycling of all disciplines, hiking, flying, playing guitar, reading, and spending time with his wife and new daughter.
Dr. Drew Illman can also be found teaching at Front Range Community College, where he is an adjunct physiology professor.
Dr. Christine Illman, DC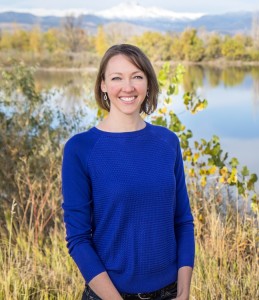 Dr. Christine Illman is a native of Colorado, growing up south of Longmont in Arvada.  After high school, she attended Colorado State University graduating with a degree in Health & Exercise Science.  Dr. Chris was then considering a career in the traditional medical field.  After working at hospital for a year during her senior year of college, she decided she wanted to be in a field that offered people a new perspective on how to care for their own bodies while creating long lasting doctor-patient relationships instead of working in a hospital setting.  She started her doctorate training in chiropractic at Palmer College of Chiropractic in Iowa, but soon transferred and earned her Doctor of Chiropractic degree from the University of Western States in Portland, Oregon.
Dr. Chris' passion is caring for pregnant mothers and children and she is currently pursuing her C.A.C.C.P. certification from the International Chiropractic Pediatric Association. She practices full spectrum chiropractic and uses a variety of techniques for her patients including Diversified, drop table. SOT, Thompson, Logan and Activator.  Dr. Illman is also certified in Webster Technique (used during pregnancy) and Graston Technique.  In addition to moms and kids, Dr. Chris specializes in treating migraine, headache and neck pain sufferers.
In her free time, the trusted Longmont chiropractor Dr. Chris enjoys hiking, trail running, baking and most of all, playing with their amazing 2-year-old daughter, Adelaide.  Drs. Chris and Drew had their second child on Christmas morning, 2014 in an uncomplicated home birth.